Fiberglass Cornice System Alternate
Are you looking for a high quality easy to install cornice system but don't want the high price tag of fiberglass? Then join the many architects and contractors that have chosen Decor Architectural Products superior aluminum cornice system.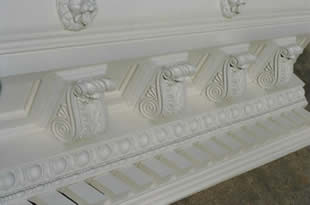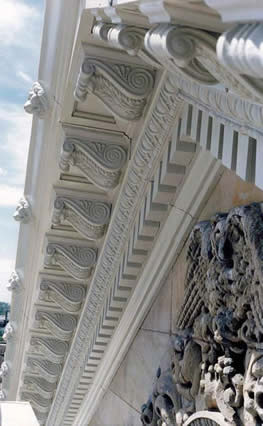 Why is Decor Architectural Products aluminum cornice system the best cornice system on the market?
- Clean crisp look

- Sharp corners

- Maintenance free

- Half the price as fiberglass
- Half the time as fiberglass
- Not Limited to mold or profiles

- Expansion/Contraction joint

- Floating clips

- Foam backed stiffeners